Immersed in the greenery of the Portofino Park and facing the Gulf of Paradise, the Carrick Hotel offers a journey to discover the essence of Camogli, inside large and bright spaces, finely furnished, which recall the essential lines and colors of the sea.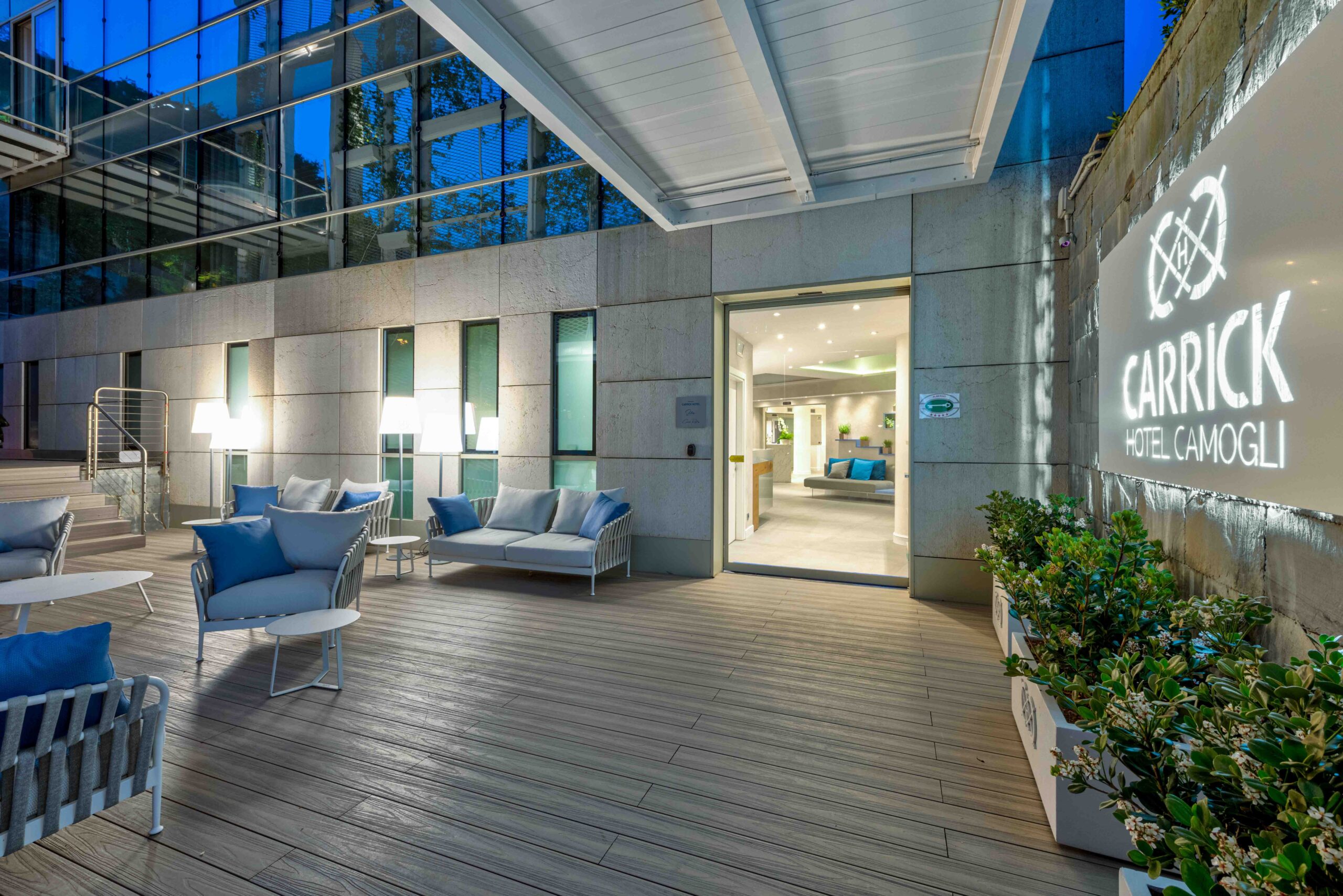 The rooms and suites elegantly reflect the refined style of the structure and tell the fascinating landscape in which they are born and to which they are dedicated.
For the exterior design, the choice was made to combine the contemporary and luxurious style of the hotel with Talenti furniture. At the entrance to the Carrick, you are greeted by a wonderful living area that develops in height, finely furnished with the Frame collection. The light blue and blue of the cushions of the living armchairs and sofas create a perfect chromatic play with the colors of the structure.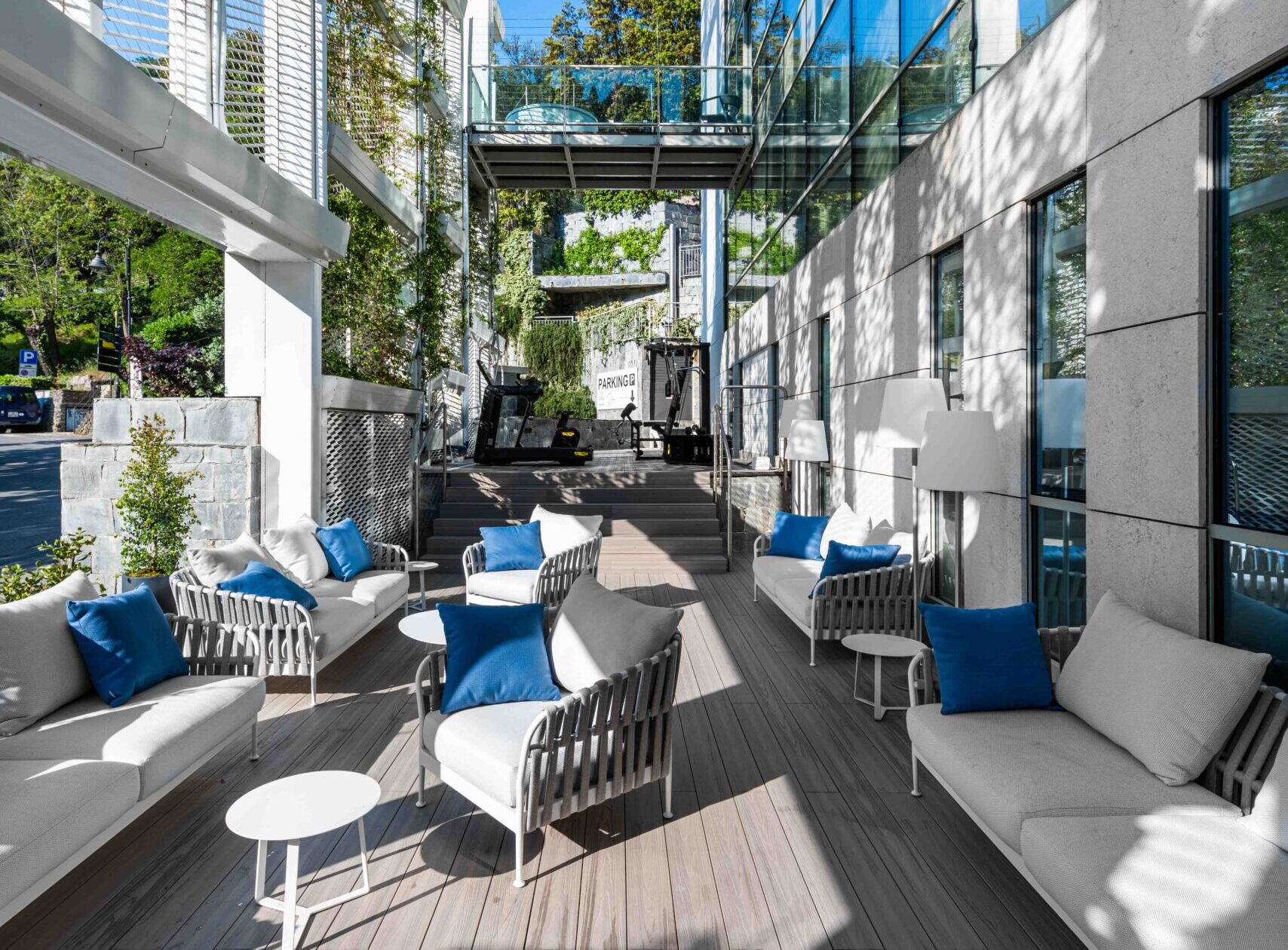 In the attic of the Hotel we find the sunbeds from the Cruise Alu collection, with a light, clean and contemporary look that perfectly match the living Frame collection and the Apollo umbrellas.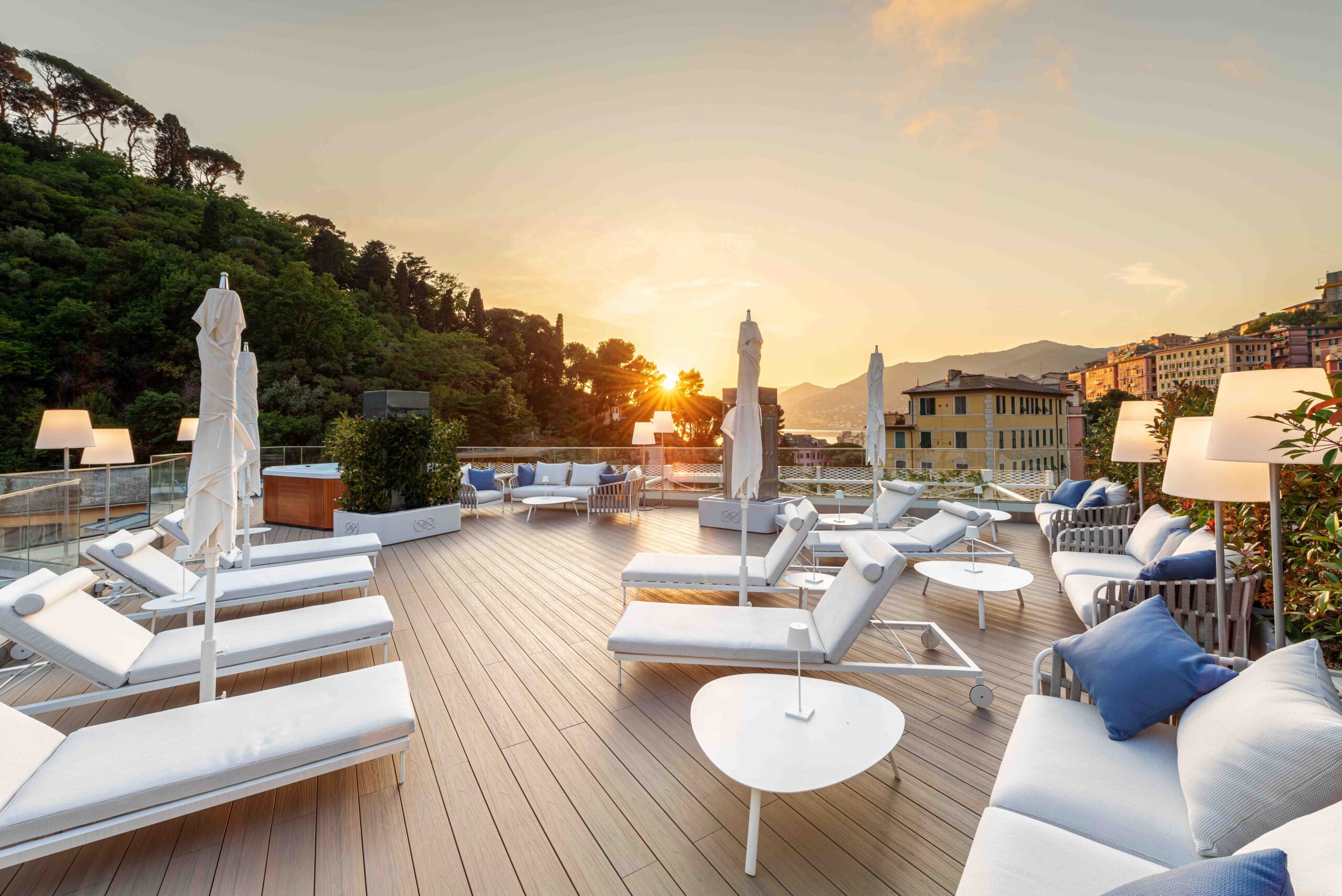 For the dining area, chairs from the Key collection were selected for their strength and lightness and tables from the Minorca collection, the perfect match for a modern, minimal and design environment.